Drum Development Association
Welcome to the Drum Development Association
Drum Development Association was formed in 1996 with the aim of making the village a more attractive place to live in. The initial committee comprised of 12 people, both men and women, from a range of various cultural, community and sporting backgrounds. With the assistance of Monaghan Community Network, the group carried out a community need analysis in 2003. survey highlighted the main needs of the Drum area as being childcare, housing, a community meeting place, care for elderly, a good water supply and the development of Drum Lough.
Over the years member of Drum Development Association have worked tirelessly on a number of projects to address the above findings. In September 2008 a state of the art community childcare facility was opened. This was funded through the Department of Justice, Equality and Law Reform. The well equipped centre, aptly named "Wee Drummers" also provides a neutral venue for community meetings. See the Wee Drummers page for more information on the centre.
The village is now supplied with quality drinking water through Annaghmakerrig Group Water Scheme. With the co-operation from the local landowner, an amenity area has been developed at Drum Lough. We acknowledge the assistance of Monaghan Council with this project. See our Environmental page for more information. Into this supports have been put in place for the elderly.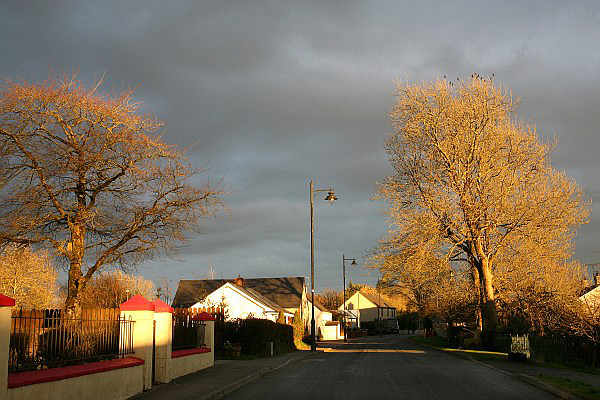 "To involve all of the community, in a consultative manner, in order to identify their needs and address local issues. To foster a spirit of inclusion and mutual respect through the community development proves."
The underlying values of Drum Development Association and which are the guiding principles for the group are as follows:
People have the right to identify their own needs and to participate in work for change on their own behalf, and on behalf of the community. All people should be treated with respect regardless of gender, class, age, religion, race, origin, membership of the travelling community, disability or sexual orientation.