Drum Development Association
Environmental and Tidy Towns
The people of Drum are justly proud of the progress made on environmental projects in and around the village led by Drum Development Association. The amenity area around Drum Lough has been developed over recent years, with a gazebo added and a secure wooden fence and gates added. Care is taken in this area with the planting of native trees and plants that are attractive to birds and insects. Recycled materials such as old wooden sleepers, telephone poles and ESB cable spools are used to provide tables and seating for picnics and barbeques for visitors and locals alike.
To view and download our latest Newsletter May 2017 click here.
To view and download our latest environmental brochure click on the link below.

Mallard Ducks
Drum Development Association purchased a number of Mallard ducks a number of years ago from County Donegal. This flock of ducks has become well established on the lough. A feeding rota has been put in place for the ducks as they require feeding 365 days of the year and twice a day in the most wintery of times. Many local families take their turn on the rota and it is a very enjoyable task for young and old alike. A number of floating resting stations, made out of recycled materials, have been provided over the years for the ducks. We would invite you to visit and enjoy this beautiful, tranquil area.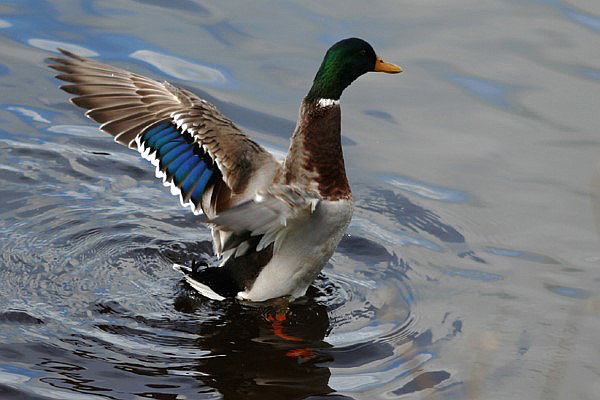 The wildlife garden was developed on an area of waste ground adjacent to Drum Lough. Under the leadership of Barbara Stewart, Drum Development Association, the garden was laid out and the appropriate trees, plants and shrubs were selected to attract wildlife. The children from Drumcorrin National School were invited to assist with the planting. The official opening of the garden was carried out by the former Mayor of County Monaghan, Gary Carville.
The garden has as its centerpiece a living willow tunnel. Other items of interest include a see-saw for the children, an insect hotel and a number of nesting boxes for birds.
Our wildlife garden has won a number of awards in recent years and always gets a favourable mention in our Tidy Towns report.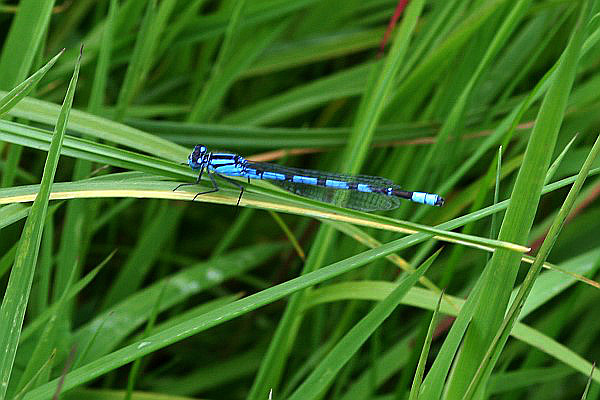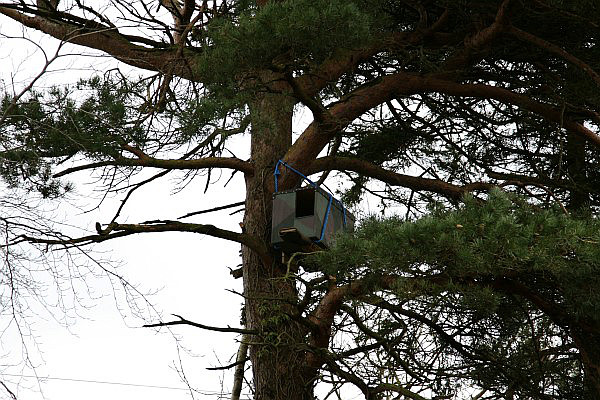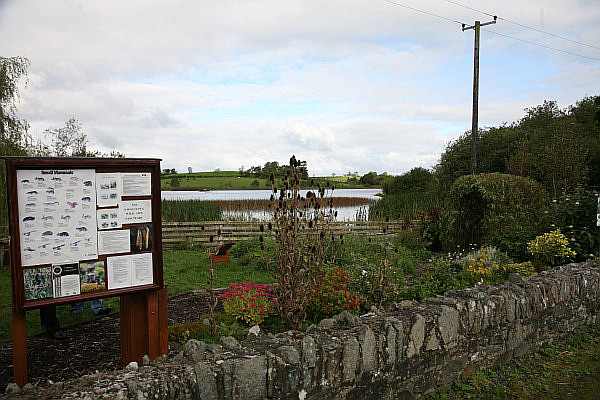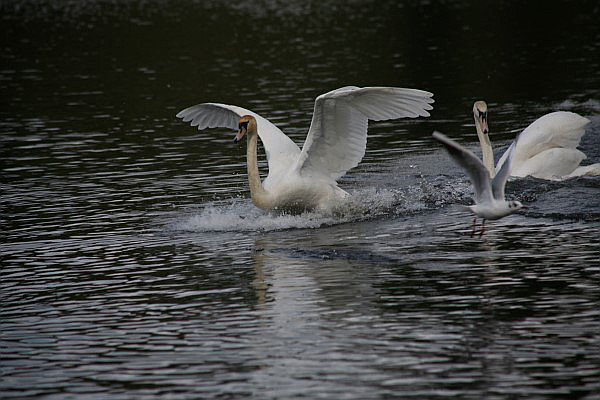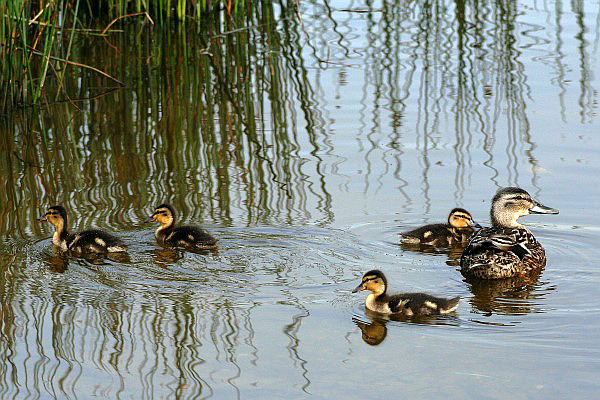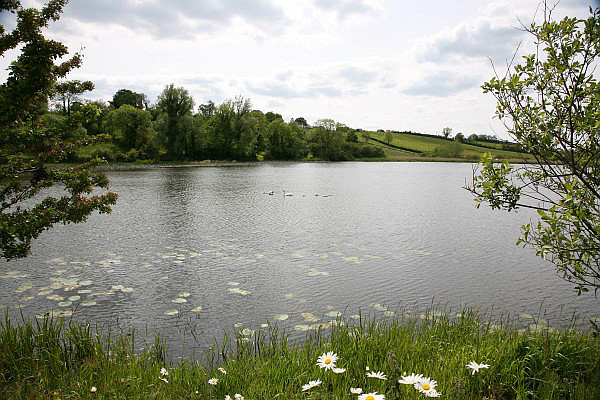 Drum Development Association enters the national Tidy Towns competition each year and has won "Best Improved in Co. Monaghan" on four occasions. A three year work-plan is in place and great efforts are made in our planting schemes and litter control. An annual community clean up is organised each April in conjunction with the Environment Section of Monaghan County Council. We acknowledge the ongoing support of the Rural Social Scheme who provide us with a worker and Monaghan Integrated Development who provide us with a dedicated worker for Tidy Towns under the TUS Programme. Drum Development Association is a member of County Monaghan Tidy Towns Network. The 2018 series of Tidy Towns improvement work is currently being finalised.
This year's Clean-Up Day took place on Saturday 1st April and was well supported by the local community. Drumcorrin National School also took part and thanks is due to the Environmental Department of Monaghan County Council for providing the skip and litter pickers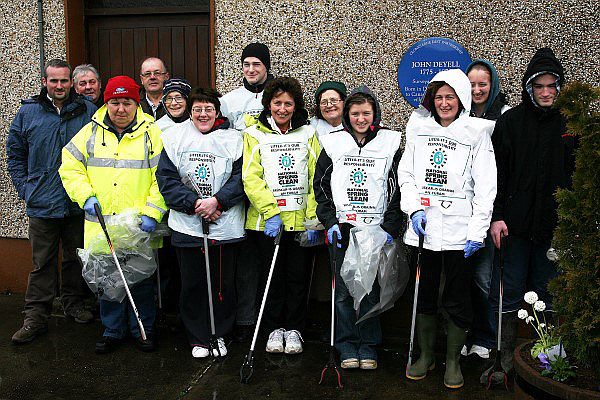 The following coarse fish may be found in Drum Lough: pike, bream, roach, perch, eel and cray-fish. With good accessibility the lough is popular with fishermen and women the year round and many nationalities may be found fishing here. An occasional otter has been sighted over the years and problems remain controlling the local mink population.
The lough is home to many pairs of breeding birds including moorhens, great crested grebes, mute swans, mallard ducks and grey herons. Birds that visit seasonally include Beewich swans, Canada geese, jack snipe, widgeon and cormorant.
There is a small island in the lough and this provides good cover for nesting birds, in particular the grebes and the moorhens. Fishing wise, this is a good spot for bream. Another interesting fact is that one of the few remaining mature alder tree areas may be found adjacent to the lough beside the cutaway bog.
New fishing stands are planned for this year with one stand providing disabled access and these are being provided through INTERREG funding.